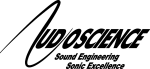 For ASI Products purchased directly from BSI you should first contact BSI for assistance.
42 reads Way,
New Castle, DE 19720
Email: support@audioscience.com
Web: www.audiosience.com
Phone: +1-302-324-5333
---

Axia specializes in digital audio routing, mixing and distribution systems for broadcast and other pro-audio applications. Please check with BSI Sales for feature compatibility.
Web: www.axiaaudio.com
Phone: +1-216-241-7225
---

Our KnowledgeBase and User Forum contains many articles and tips about the use and configuration of Broadcast Tools devices. Product Manuals are available on our BSI Install CD or from the PDF Manuals link on our web site.
Should you encounter a technical problem, if the device was purchased from BSI, please open a support ticket at www.bsiusa.com/support for front-line assistance.
131 State Street
Sedro-Woolley, WA 98284
Phone: +1-360-854-9559
Fax: +1-360-854-9479
Email: support@broadcasttools.com Web: www.broadcasttools.com
---

Measurement Computing Corporation
16 Commerce Boulevard
Middleboro, MA 02346
Phone: +1-508-946-5100 Mon-Thu 8am to 6pm (Eastern Time); Friday 8am to 5pm (Eastern)
Fax: +1-508-946-9500
E-Mail: info@measurementcomputing.com
Web: www.measurementcomputing.com
---

Natural Software provide validation codes for Natural Grid, Natural Music & Natural Log. All Natural Products are supported directly by Natural.
2929 Mossrock Suite 206
San Antonio TX 78230 USA
Phone: +1-210-349-5808
Fax: +1-210-344-7567
Email: info@nat-soft.com 
Web: www.nat-soft.com