Description
Professional Skimming and Audio Logging Software:
"…an incredible tool for any broadcaster. It's easy to set up, extremely powerful and very user friendly." Read the Full User Review Here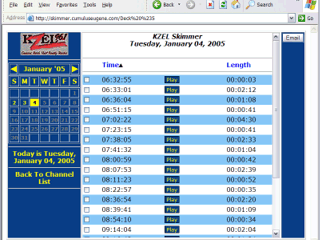 SkimmerPlus is a highly versatile tool for professional audio skimming and / or long-form audio logging of (up to 8) stereo audio sources. SkimmerPlus can also be used with the ASI range of multiple tuner cards.
SkimmerPlus includes its own web server so that you can listen to air checks or any other recorded audio using a standard web browser and Internet Connection from anywhere in the world. Access is password protected to keep your audio content secure.
SkimmerPlus is great for distributed organizations. With the included web interface SkimmerPlus allows you to perform air checks from any Internet-enabled computer and email those files to anyone you'd like.
SkimmerPlus can start and stop recordings based on scheduled times or by using contact closures using the easy to install trigger kit (available as an add-on to your Skimmer Plus purchase).
"… I was instantly logging six stations broadcasts' in simultaneous (MP3 and Wave) formats and in some cases I was logging all six stations at the same time!" 
Read the full User Review Here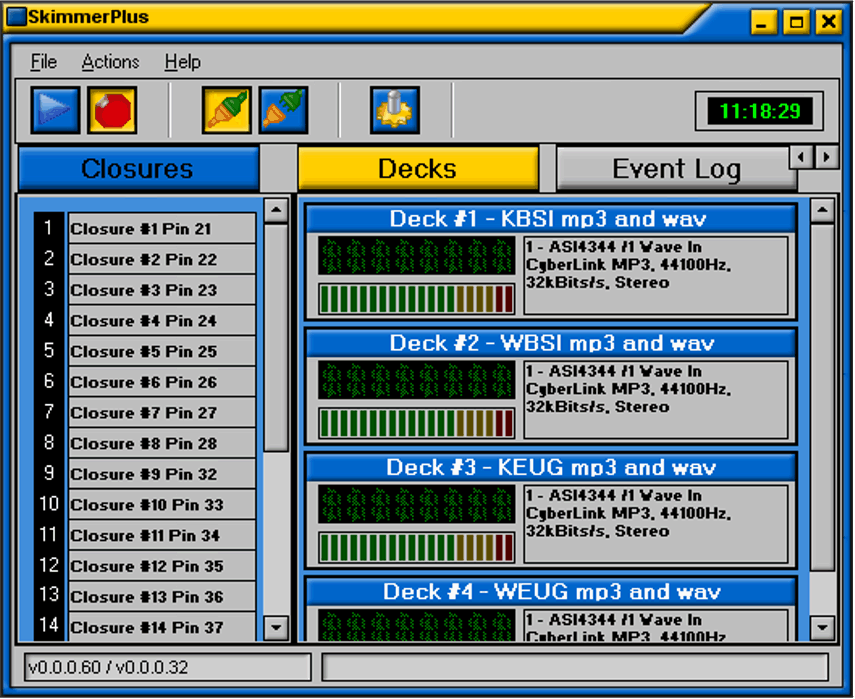 SkimmerPlus gives you the ability to make broadcast quality "best-of" shows while simultaneously creating highly compressed files for long-term audio logging and storage.
"…up and running the same day. It is now over six months later and it has yet to miss a break."