Thousands of broadcasters around the World rely on BSI every day for their radio automation software, play out and multi-channel logging / skimming solutions. Developed and supported in the United States by a dedicated team of broadcast professionals, our software has helped BSI become one of the leading suppliers of small, medium and multi-station markets with distributors in every continent.
---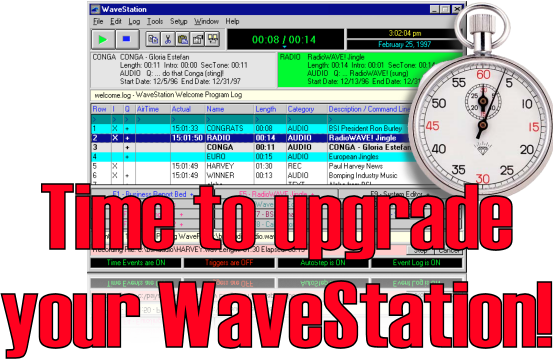 After 13 years of retirement BSI has announced the End Of Life for WaveStation 3.0 and older as of August 31st, 2014. If you currently have a version of WaveStation you may migrate your on air software for $499 a copy ( $1000 savings from Simian list pricing). This will come with 6 months technical support. The special pricing for WaveStation to Simian migration is limited and will not be available after August 31st, 2014. After that date any migrations will be at the full price of Simian. Call our Sales Department at 888-274-8721 to take advantage of this special offer.
*Due to the many technological changes in computer operating systems we are unable to support WaveStation via technical support or validation codes after August 31st, 2014. No Codes will be available after that date.
*A valid WaveStation Customer ID number or original invoice number must be provided for all migrations. Limited to one upgrade per WaveStation purchased prior to 2001. Production versions are at regular price of $249.
---
Simian 2.2.0 Pro is now available, which has optional...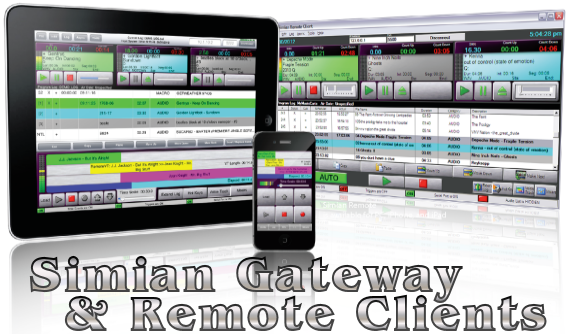 Now you can control your Simian Pro automation with native remote control apps, available for Windows PC, iPad, and iPhone. Simian remote offers live, real-time control, and full-featured advanced Remote Voice Tracking.
Click here for the full details.
---